Senior Test Engineer
Be one of our experts that provides technology for brighter evolution.
Qamcom is growing and we are looking for a Senior Test Engineer to strengthen our team.
As a Test engineer at Qamcom you will have a central role in our projects. You will have full responsibility for planning, prioritizing and carrying on the testing of our products as well as for all relevant documentation (test strategy, test reports etc). SW, HW and system level testing will be part of your daily work. You will work closely with our system designers, HW and SW engineers and EMC experts. You will act as support and mentor for our development teams when it comes to automated testing. 
You like to understand the complete product and its functionality and purpose. You have a great interest in embedded systems and are a self-driven learner.

We have a well equipped lab where we have the possibility to test products or prototypes. Testing can be done in our own climate chambers if needed or we can build other test rigs. If we can not solve the needed testing inhouse we have close cooperation with other test houses both locally and aboard. 
 Baseline qualifications for this position:
- Experience in testing of embedded systems.
- Experience in HW testing.
- Experience in SW testing.
- Experience in system verification
- Experience with setting and reviewing system requirements from a test perspective, ensuring they are testable.

- Minimum 6 years of experience from testing of embedded systems.
- Fluency in English and a Swedish work permit are required. Working proficiency in Swedish is highly desirable. 
Meriting qualifications for this position:
- Experience in testing of wireless systems.
- Experience in continuous integration and verification.
- Experience in designing production test systems.
- Knowledge in Python.
 - Fluent in Swedish both spoken and written.
About Qamcom
Qamcom has the ambition to make an impact and create value through technology.
We have a highly diverse assortment of high-profile in-house product development projects and external assignments across different industries and with many different goals and purposes. The common denominator is the technical edge of our projects and that we join our customers early in the problem solving or product development cycle and often take a project the whole way from a blank paper to a complete product or solution ready for commercial deployment.
Being an expert at Qamcom typically means that you enjoy solving challenging technical problems and strive to evolve both personally and professionally. All Qamcom experts have a background including at least 6 years of relevant industrial experience or a technical PhD education.
How we work:
·       We work in an environment where you quickly need to familiarize yourself with unknown areas, hence an interest and knowledge in different kinds of technology is important.
·       We work closely with our customers in an agile framework and in cross-functional teams where self-motivation as well as teamwork are essential components.
·       We operate through a role-based organization where self-management and self-organization are key, offering a lot of flexibility and freedom in the way we work.
·       We also place a high value on having fun and enjoying what we do, individually and together!
At Qamcom, we embrace diversity. Not only because it is a given thing to us, but also because we believe diversity is good for business as it drives innovative thinking and improves the quality of our work.
If you find this interesting, please apply as soon as possible. Evaluation of candidates will be made continuously.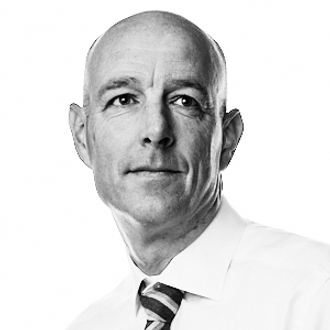 Related jobs
About Qamcom Research and Technology