Open Job Application
We usually respond within a day
Calling all experienced engineers, problem solvers and technology nerds!
Qamcom Stockholm is growing and we are now making a massive push to recruit senior talent in embedded hardware, software and system development. 
If you share our passion for solving complex real-life problems and think a rewarding day at the office is when you manage to make something work and learn something new (from and together with your colleagues), then maybe you should join us. 
What we offer
The possibility to join product development projects in different sectors from an early idea stage to the commercial deployment of complete systems
A cohort of senior developers as colleagues across three sites in Sweden, plus two international ones
Flexible working hours and the possibility to work from home a couple of days a week
A role-based organisation with a slimmer decision-making process and increased individual autonomy and responsibility
A range of benefits including a comprehensive insurance program (pension, long sickness benefits, etc), a generous parental leave and wellness policy, as well as our yearly ski trip
What we expect
In order to succeed at Qamcom, you need to be curious and self-driven; you have the ambition to put your competence to good use and further develop your skills. You are used to working in an environment where you quickly need to familiarize yourself with unknown areas, and can work independently but also as part of a cross-functional team, potentially spread over different sites. 
Baseline Qualifications and Experience:

6+ years of relevant industrial experience or a PhD in a relevant subject
Basic project management skills
Fluency in English
Swedish resident or Swedish work permit
Meriting:
Experience with Industrial AI and IoT, signal- and image processing, MedTech
Experience with embedded systems
Experience with Cloud architecture
Experience with Cybersecurity
Customer-facing experience
Working proficiency in Swedish
About Qamcom Stockholm
Qamcom is a world-class solution provider in the field of embedded systems. Our ambition is to create value through technology. Our strength lies in the fact that
we only hire senior developers,
we have the competence in-house to build complete systems, including SW and algorithm development, electronics, mechanics, optics, as well as wireless connectivity and cloud,
we join our clients and partners early on in the problem-solving cycle, and often take a project all the way from a very early-stage idea to a solution ready for commercial deployment. 
In our Stockholm office (Kista), we work mostly with product development in the fields of Industrial AI and IoT, signal- and image processing and MedTech. One of our projects resulted in a device used to develop a vaccine for Covid-19. Another produced a computer vision-based solution for traffic management.

At Qamcom, we believe diversity is good for business as it drives innovative thinking and improves the quality of our work. In our Stockholm office, we have 9 different nationalities represented. We also place a high value on having fun and enjoying what we do, individually and together.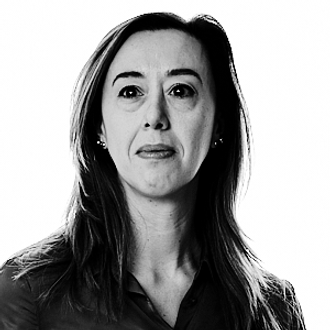 About Qamcom Research and Technology
Already working at Qamcom Research and Technology?
Let's recruit together and find your next colleague.